4-Chloro-3,5-dimethylphenol
4-Chloro-3,5-dimethylphenol
TIANWEI

China

7-14 days after PO

60MT/MONTH
1) an excellent killing effect on Gram-positive and negative bacteria and mold.
2) PCMX has good stability under normal storage conditions and will not be deactivated.
3) 20 ℃ water solution: 0.03% weight / volume; 20 ℃ 95% ethanol: 50% weight / volume; soluble in polyethylene glycol, enol, olefin, benzene, ether, fixed oil and strong base Aqueous solution.
4-Chloro-3,5-dimethylphenol(PCMX-99)
Overview:
PCMX is a broad-spectrum antifungal and antibacterial agent. It can kill most Gram-positive and negative bacteria, fungi, and mold. PHMB can be widely used as anti-fungal and antibacterial agent in disinfection or personal care products such as anti-dandruff In antibacterial detergents such as shampoo, hand soap, soap and other hygiene products. It can also be used as an antiseptic and antifungal agent in glue, paint, paint, textile, leather, paper and other industrial fields.
Product Name: 4-Chloro-3,5-dimethylphenol; PCMX

Other Name: Chloroxylenol; 4-Chloro-m-xylenol;Ayrtol;Benzytol
CAS No.: 88-04-0
EINECS No.: 201-793-8
Molecular Weight:156.61
Molecular Formula: C8H9ClO
Technical index:
Item

Specification

Purity

≥99.0%

Appearance

White crystalline powder

odor

slight aromatic

odor

Water

≤ 0.5%

Melting Point

114℃~116℃

Boiling point

246℃

soluble

Slightly

soluble

in water, soluble in dilute alkali solutions, freely soluble in many organic reagents

Residue on ignition

≤ 0.1%

Perchlorethylene:

0.1% max

Iron

≤ 80ppm

2-Chloro-3,5-dimethylphenol(OCMX)

≤ 0.3%

2,4-Dichloro-3,5-dimethylphenol(DCMX)

≤ 0.5%

chlorocresol ,4-chloro-3-methylphenol(PCMX):

0.1% max



Package & Storage:
The product is packaged in 25kg/drum,25kg/bag or 500kg/bag ,and then wrapped in pallets to ensure the cargos are not damaged during transportation
It should be stored in a dry,cool and sealed place,avoid light ,Not more than 25 °C storage period of 12 months.

Transport Mode:
Multiple transportation methods can be selected,Including sea transport, land transport, air transport and rail transport,We can arrange the shipment according to the shipping method required by the customer. Let our customer receive our products as fast as possible.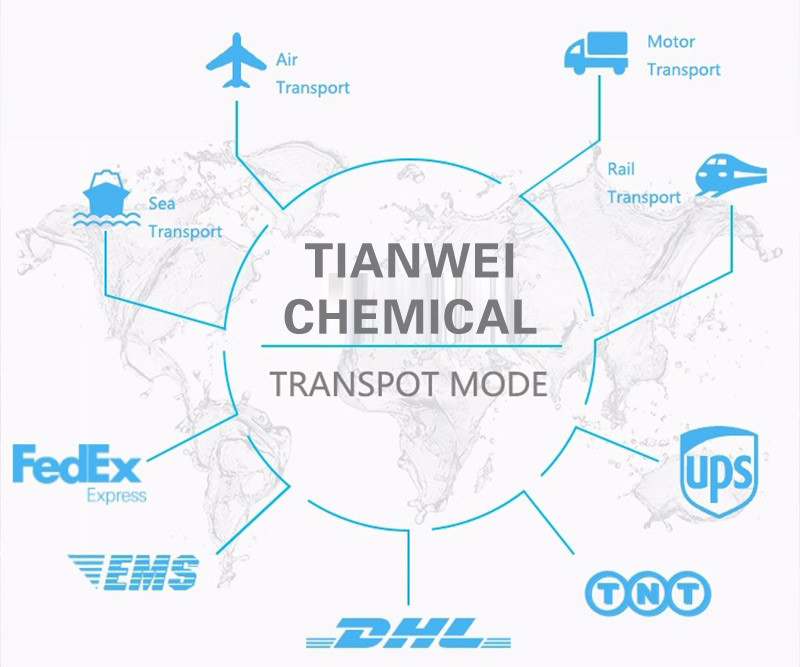 Quality Testing Center:
Dalian Tianwei Chemical Co.,Ltd has strict requirements on product quality, In order to control the quality of our products, the production department performs product quality inspection on each batch of cargo produced with advanced equipment for testing and manufacturing.
Before our new customer places an order , we can send the sample for your testing . We ensure the quality is the same as bulk quality.

Our Market :
We have established long-term cooperative relationships with more than 20 countries customers around the world, and our products are exported to America, Southeast Asia, East South Africa, Netherland, Singapore, Brazil, Dubai, Thailand, Malaysia, Indonesia, Chile, Nigeria, Japan, South Korea etc.
Over 20 years' experience make us expertise in industrial biocide, preservatives and mold inhibitor, and we're confidence to provide you with high quality products and also good services. Over the years, our company has won identical praise from our customers. Dalian Tianwei Chemical Co., Ltd. is your trusted partner.